JMF A/S is very keen to support the local community and sponsor sportsmen and women.
Proud sponsor of Pia Steen Petersen
Pia Steen Petersen, 37, is aiming to take part in the Intercontinental Rally for the third time and compete in a race that will take her and her motorcycle from the startline in Spain, through Morocco, Western Sahara and Mauritania, to the finish line in Dakar in Senegal. The Rally covers 6000 km in 14 days, with many of these days spent driving routes previously covered by the Dakar Rally, which is now held in South America instead. Drivers face a very tough course that tests not only their physical fitness, but also their ability to navigate and their own determination. Pia herself completed the race in 2014 despite breaking her leg on the fifth day. In 2015, meanwhile, she came eleventh out of all motorcycles, cars and AGVs, and was the fastest woman.
By day she works as a motorcycle mechanic at KS Motor in Vejle, and has to fit in training for the race around this. Training for the racing in Denmark aside, her fitness regime also frequently involves trips to the gym, and she also plays for Denmark's national underwater rugby team, which takes her and the team on training trips to Sweden, Germany and Romania.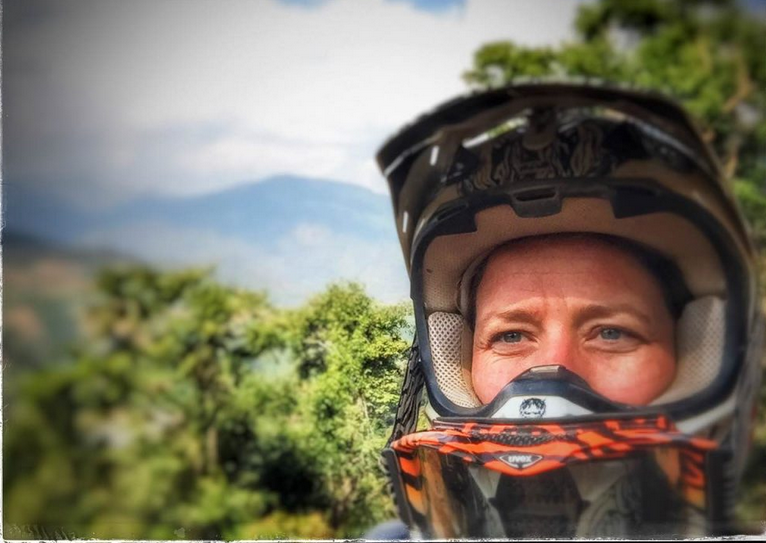 Billeder af Pia
Træk i billederne for at scrolle, dobbelt-klik på dem for at åbne i stor